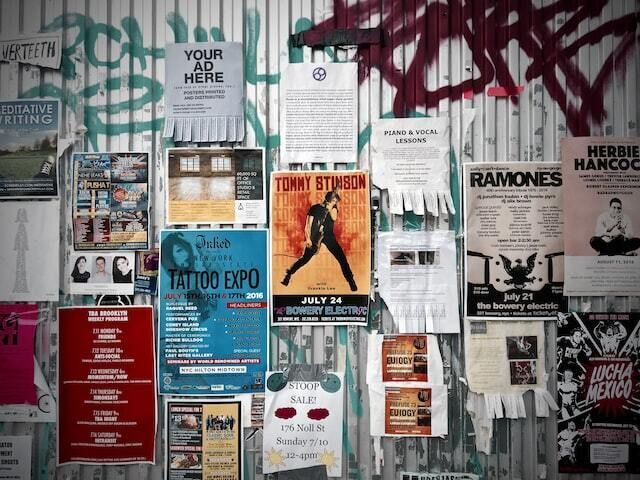 When it comes to marketing a business, there's a slew of media platforms to consider. Today, we're going to talk about a classic: flyers. 
A flyer that stands out from the crowd can cause your sales to either soar or droop. If you're interested in creating an effective flyer that results in significant lead generation, check out these 8 useful tips.
1. Eye-Catching Headline
The headline is the first thing consumers see when they pick up your flyer. Be sure to use a catchy headline that's interesting and pertinent to your business. A snappy headline that quickly tells customers what you do can be the difference in whether they keep reading or move on.
2. Colorful Graphics
It's true: people love color. We look at images before we look at text, so throw in some colorful or striking graphics with your flyer. A stunning illustration grabs attention, creates a mood and supports your story. Graphics can even be used as focal points to draw consumers in.
3. Simple Design
When designing your flyer layout, simple is better. Organize the page with boxes, borders, bullets and areas of contrasting colors. Don't be afraid of some white space, either. Make specific elements stand out and stick to the bare minimum for a clean and crisp design.
4. Relevant Information
Just like design, keep information minimal. The average human attention span is 8 seconds, so give viewers information quickly and concisely. Answer the 5 crucial W's—who, what, when, where and why, then direct them to your phone or website for any more info they may want.
5. Personal Language
Put yourself in the customer's shoes and ask, "What would I want to know if I were them?" Be straightforward and practical, and be sure to use "you" language. If a consumer feels like you are personally talking to them, they're more likely to respond positively to your flyer.
6. Useful Benefits
Use your flyer to tell consumers what benefits your company can provide them with. Viewers want to know how you can make their lives easier, so use this opportunity as a chance to tell customers why they should choose your business. 
7. Error-Free Writing
Proofread, proofread, proofread. Nothing can make your company look more unreliable than a grammar or spelling mistake that goes unnoticed. After designing the flyer, have at least one or two others read it over carefully for mistakes before sending it to print. 
8. Clear CTA
Finally, be sure to redirect customers back to your phone or website. Have a clear call to action that asks consumers to "Order now!" "Start a free trial!" or "Visit our website!" Keep words in the active voice so viewers are more inclined to interact with you and generate leads.
Marketing your company can be tricky, but mastering different mediums makes it easier. Set yourself apart from the crowd by using these 8 pointers to create effective flyers that generate client leads and grow your business.