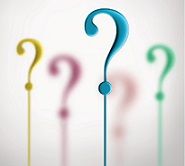 Have you ever had a question and either didn't know where to find the answer or were too afraid to ask? If so, you've come to the right place. As the name would suggest, this section is a compilation of answers to the questions our clients commonly ask.

 
---



 
Are you a "green" company?
Absolutely! We take our role very seriously in preserving the environment and integrate numerous green practices into our daily operations. In addition to energy-efficient equipment, 100% Wind Power, and chemical-free technologies, virtually all of our stocks are either FSC Certified, Recycled, or both! If you would like more information on these papers, let us know. You'll be pleased with the results and feel good about helping the environment, too.
How long does it take for you to complete my order?
Under normal circumstances, we produce a proof within 24 hours and complete projects within 72 hours. Certainly, there are projects that take longer by nature, but you will never be surprised. Deadlines are agreed upon and we live up to our word.
 
What is a "proof"?
A proof is a way of ensuring that we will produce and deliver your project to your exact expectations. Our proofs are an exact production prototype of your job or project, using all the same materials, equipment, and finishing methods as will be in the approved running process.
 
Why do I need to look at a proof if I've already given you everything I need to have done?
Your project will go through many people and process operations and we want to be absolutely certain we did not misinterpret any single part. Your approval on the final proof is assurance that you have looked over every aspect of our work and approve it as accurate. It benefits everyone if errors are caught in the proofing process rather than after the job is completed and delivered.
 
How do I go about getting an estimate from you?
Here on our website, you may wish to use our online estimate request form. You may also email us, call us, or fax us. Whichever method you feel most comfortable is the best method for us. You will find that we are very efficient in turning around estimates.