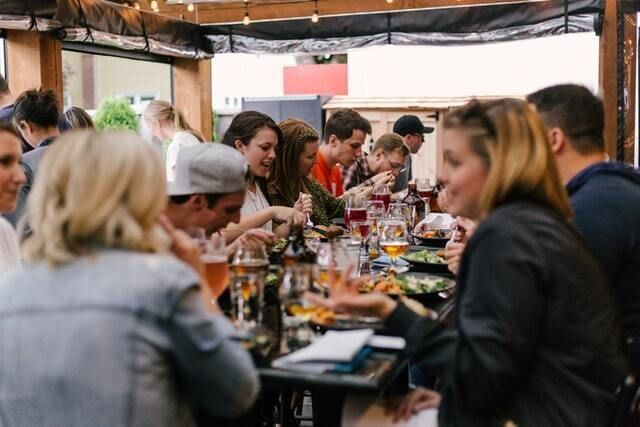 At long last, many events are beginning to slowly move back to in-person attendance. The return of community and industry events means your business has another lucrative opportunity to put your marketing efforts on display and capture the attention of new prospects! Whether you're brand new to event marketing or ready to get back into the world of in-person events, these tips can help you succeed, from picking the event to following up afterward. 
Find the Right Audience
It all starts with finding not just any event, but the right event.  Consider the audience that normally attends the conference or in-person gathering. Often, event organizers will have a demographic breakdown from the attendance of prior years. This can help you determine if you think the demographic matches the same audience you're trying to reach. Similarly, it can be helpful to search for industry events that are related to your field. 
Keep Your Branding Consistent
It may be tempting to do something completely different and special with your branding to match the theme of the event. While this can be done if certain aspects of your branding remain the same, it's important to ensure that your core branding remains the same for brand recall. 
Bring Brochures and Business Cards
You'll want to have something you can physically hand to your new prospects so they can remember your business long after the conclusion of the event. Get creative with the style, colors and shapes so that your materials will stick out among those of your competitors. You can also include QR codes on your signs and printed materials so that your prospects can easily pull up their phone and get to a landing page made specifically for them. 
Collect Contact Information
If possible, offer an incentive for signing up to receive more information. This could be a percentage off of their first purchase, or even a giveaway for a local restaurant. It doesn't necessarily have to relate to your business, but if possible, offer something related so that you can gather qualified leads. Offer a list to sign up in person, or an easy way to enter their information online, depending on the audience.
 
Follow Up Post-Event
Don't wait! You'll want to follow up while the event is still fresh in the audience members' minds. Use the contact information you collected to send the next logical steps in your marketing and sales process. For example, this may be a follow up introduction email to thank your prospect for their time getting to know your business at the event. If you have a lead that requires more attention and is ready to proceed, make sure to separate them from your other prospects so you can follow up with the proper care to guide them through your sales process.
Now is the time to get back out there and into industry events. When done correctly, this can be a successful way to gather new prospects, especially when the audience of the events lines up with your business. Make sure to come prepared with the key ways your business can help, all designed in a compelling way with brochures, business cards and more.