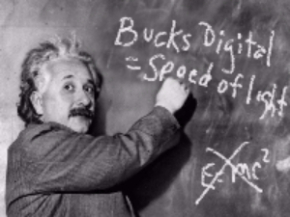 There's no substitute for experience.
And we have plenty of it.
Our company has a staff of over 20 employees, including principal partners Tom Berner, Neal Carson and Bob Herion. Tom, Neal, and Bob each have over 20 years in the printing trade. Their combined skills in typography, design, printing, bindery, and fulfillment, from traditional methods through today's digital technology make Bucks Digital Printing a very unique company.

Tom's experience began with the operation of offset and bindery equipment. He advanced into production scheduling and then became Director of Operations for a Fortune 100 inhouse plant.

Neal began in the family typesetting trade, learning the ropes of type and design. He then worked with one of the nation's largest printing companies as a Systems Manager and Database Specialist. In 1990, he opened Bucks County Type & Design, the area's first service bureau, providing prepress and film services for many local printers.

Bob came from a printing family, too. Trained in lithography and camerawork, he spent 10 years working with Fortune 500 companies on a myriad of projects. In 1991, he made the transition to digital printing and worked closely with Xerox to develop many of the techniques and workflows in place today. Prior to becoming a partner in Bucks Digital, Bob was Director of Operations and managed the daily on-demand printing of AT&T / Lucent worldwide training.